Earlier today in Poland's historic and beautiful University town of Krakow, a slightly different tea party acknowledged that there really is much more to tea than tea itself. It's not that tea alone is inadequate in any way, for in these times of financial disaster, the calm and serenity that tea can induce is more refreshing and required than ever. What was different about this second event in Dilmah's Days of Tea programme in Poland, is that it shared the vibrance and colour that lies beyond the taste of your cup of tea. It all happened at the Soviet era Kino Kijow cinema, where tea mingled with art, artists and spirits.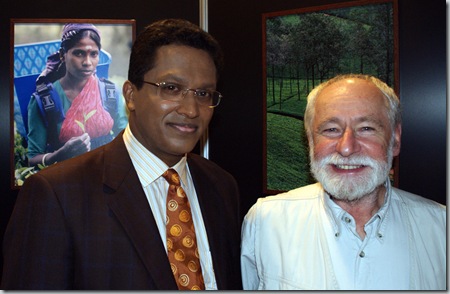 A collection of photographs from Czech photographer Zdenek Thoma and Polish Photographers Adam Golec, Gregorz Torzecki, Isabelle Urbaniak, Mikolaj Nesterowicz and Maciej Fiszer offered a glimpse of the unparalelled beauty of Ceylon's Tea Country, to which Zdenek referred as the 'kingdom of tea' whilst sharing a few words with guests. Their passion and creativity reflect the same characteristics in the man who devoted his life to tea, Merrill J. Fernando.
A Nestorowicz family's documentary on Ceylon Tea, produced for Polish Television, added to the visual insights into this ancient and formidable country and its tea industry. As the shadows lengthened and the evening turned to night, the selection of Dilmah Tea, transformed into tea that was equally good, similarly authentic but with an entirely different twist.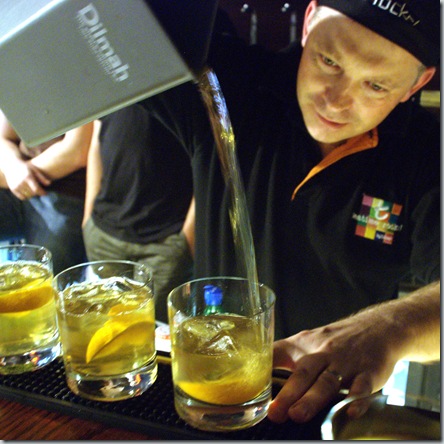 To extend the occasion for tea, Dilmah Poland Tea Sommelier Jerzy Czapla produced a repertoire of tea cocktails and mocktails with tea complemented by chocolate liquer, passion fruit, whisky and so many other juices and spirits. The only rule was that the taste of tea and the personality of each tea had to be respected. And thus was born the first ColPraWarKrak tea cocktail which Jerzy crafted to celebrate the reunion of three tea aficionados from Colombo (Dilhan), Prague (Zdenek Thoma) and Warsaw (Tomasz Witomski) in Krakow.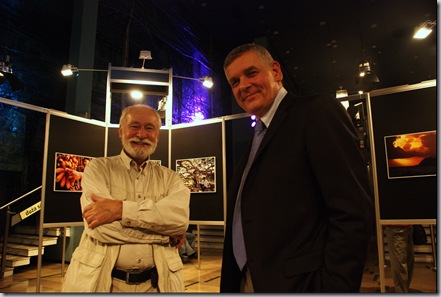 The 'Days of Tea' in Poland are organised and managed by Tomasz and Piotr Witomski, of Gourmet Foods Ltd., Dilmah Partners in Poland for over 18 years. Days of Tea is about quality in tea and bringing tea into a modern lifestyle with authenticity and all its natural goodness. Events continue across Poland throughout this month with Tea Sommelier, Tea & Food Matching and other events.
For details visit visit the Days of Tea website which is unfortunately only available in Polish.