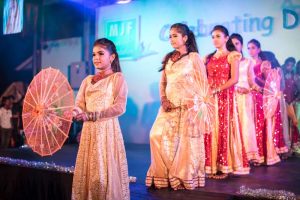 On most days there is an aura of peace at the MJF Centre. Some kids drum, others sing, dance or perform acrobatics. Some kids look a little different – they have Down Syndrome, some Cerebral Palsy or Autism – while others are 'typical' and come from poverty stricken communities. It's usually noisy and those kids that are not singing or dancing are playing cricket. So the peace that envelopes the Centre is not due to quietness but it is palpable and stems from the fact that her, each child regardless of his or her physical or psychological condition or appearance, has the same, very significant value. Many are different but none are considered disabled, for ability has such diverse definition.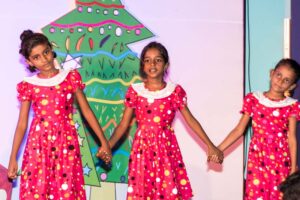 Yesterday evening the aura was different, for there was peace, and there was an abundance of love and joy. It was the MJF Foundation's annual expression of ability, Celebrating Differences. The children and youth danced, made music, and delighted over 150 guests. As much as their performances amazed the audience, they were inspiring.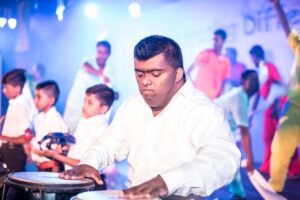 Each child gave the performance of his or her life. Some simply showed up on stage as lambs in the nativity play, and some did their own thing, most though, showed off their skills in kung fu, gymnastics, or making music. It was truly a celebration of differences, as children with vastly different ability, their parents, and teachers all came together to celebrate. In doing so at this time of the year, they also expressed something more as they demonstrated that the true spirit of Christmas is not in the annual extravagance that is advertised by every shop and brand.
It was truly Christmas at the MJF Centre yesterday, 10th December, and it was genuinely in the hearts of all who were present. There was Peace, Love and Joy in abundance.