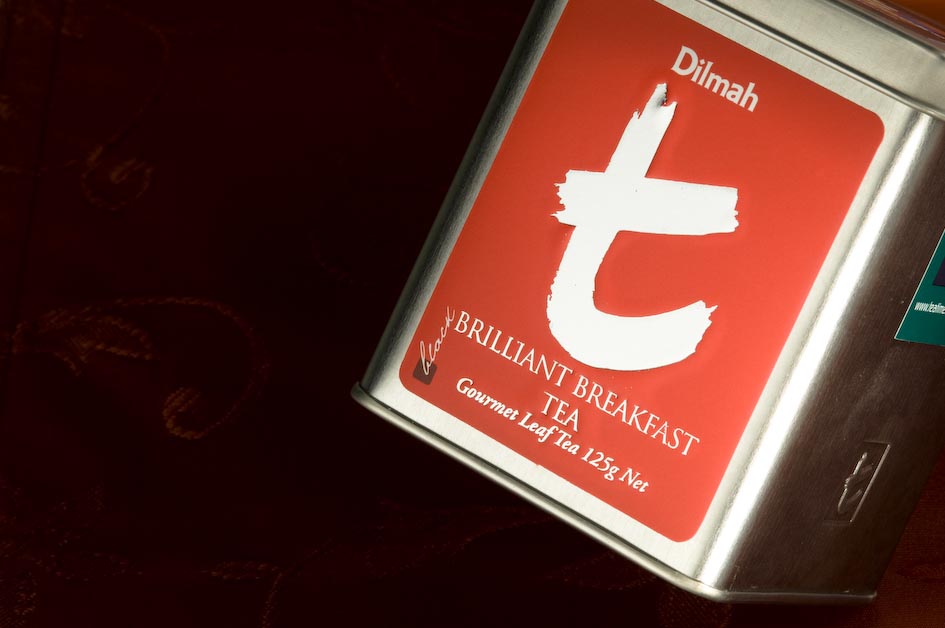 Taking tea in the morning is a tradition as old as the British Empire. Breakfast Tea in Ceylon, was founded on a tradition of the predominantly Scottish pioneer planters who would wake before dawn – the planter's day usually begins at around 4am. In most of the tea planting districts, it can be very chilly at that time and tea was their warmth and sustenance at 'muster', as the morning meeting with their staff was called.
To offer that strong and invigorating start to the day, the tea had to combine strength with brightness, body and a brisk, energising finish. Those origins of the tradition of Breakfast Tea, which eventually took on a more commercialised description as English Breakfast Tea, are the inspiration for a Breakfast Tea that we have selected. Brilliant Breakfast Tea is the latest addition to the t-Series range of Designer Gourmet Tea.
Brilliant is exactly what it sets out to be. Pure Ceylon Single Origin Teas selected for their brightness, robust and rich flavour, brew a full bodied and yet bright tea which offers a brilliant start to the day. As a traditional, orthodox tea, you can adjust the strength by varying the time of brewing, remembering of course that the water must always be of good quality. More on water in my previous posts.
Many have questioned the absence of the popular 'English Breakfast' option in our t-Series. The reason for this was the commoditization of the term and the fact that 'English Breakast' as most tea drinkers know it, simply does not qualify as a boutique tea. Teas described as English Breakfast, even from the most reputed purveyors of tea, range from weak and insipid to characterless.
Finally we relented to pressure from our partners and tea aficionados around the world and Brilliant Breakfast is the result. It is not by any means to be compared with the usual 'English Breakfast' teas of other brands that you may find on supermarket shelves, and when it reaches Gourmet Food shops and other places where the t-Series is offered, please try it, and share your comments with us. I hope that in a small way, we can share with consumers the authentic Breakfast Tea experience.