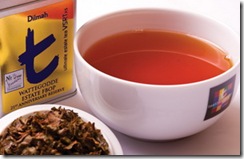 The sophistication and elegance in a cup of fine tea is unequalled by any other beverage. That uniqueness is founded on the sense of place that teas grown in different areas acquire. And amongst teas, none is more sophisticated that the rare and spectacular teas in our Ultimate Estate collection; the most recent amongst those is the Wattegoda Estate FBOP which has the added distinction of being the 21st Anniversary Reserve.
It is the aspect of terroir in tea that gives Wattegodde Estate FBOP its distinctive personality. Carefully watched until the perfect confluence of cool evening and mild daytime temperatures, wind, sunshine and light rainfall, was achieved, the Anniversary Reserve was handpicked, made in the traditional style, and packed within hours. The Wattegodde Estate FBOP is the latest addition to the t-Series VSRTxs Ultimate Estate range and is offered in a limited edition of 600 individually signed tin caddies. In 2008, Dilmah launched Craighead FBOPF and Monkey Rock OP1. Together with the Anniversary Reserve Wattegoda Estate FBOP, these teas offer the ultimate tea experience.
First established in 1868, Wattegodde Estate is defined by the Great Western Mountain range to the South, and the St. Clair Falls – known as 'Little Niagara' – to the North. It is located at 1525 metres above sea level in Sri Lanka's Western High Elevation, Dimbula region. The unique confluence in February, of dry days with temperatures of 26-28°C and cool nights of 10-13°C produces tea of extraordinary seasonal quality. This bold Pekoe leaf – an FBOP – offers hints of olive amongst the predominantly black leaf. It produces a bright, golden liquor with complex hues of copper and brown when brewed. The infused leaf produces a calming and refreshing liquor with a fresh grassiness that is characteristic of very fresh, seasonal quality tea and a juicy, slightly earthy character and aroma. A light and bright Tea with a lively liquor, notes of citrus fruit and a gentle hint of spice are evident in this sophisticated and elegant tea.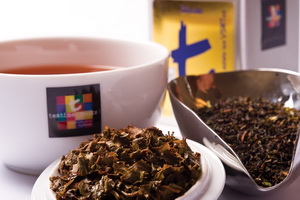 Unfortunately not many will have the opportunity of tasting this tea, but with the bi-annual release of Ultimate Estate Teas, usually for the Dimbula and Uva Seasons, tea aficionados can have a taste at one of the venues where the teas will be served. The bi-annual release is not guaranteed because everything depends on the weather. The 2007 Uva never materialised because there was too much rain. However Dimbula, Uva or the occasional outstanding tea that is good enough to be considered an 'Ultimate Estate Tea' must be experienced once in a lifetime!